Freestanding Outdoor Course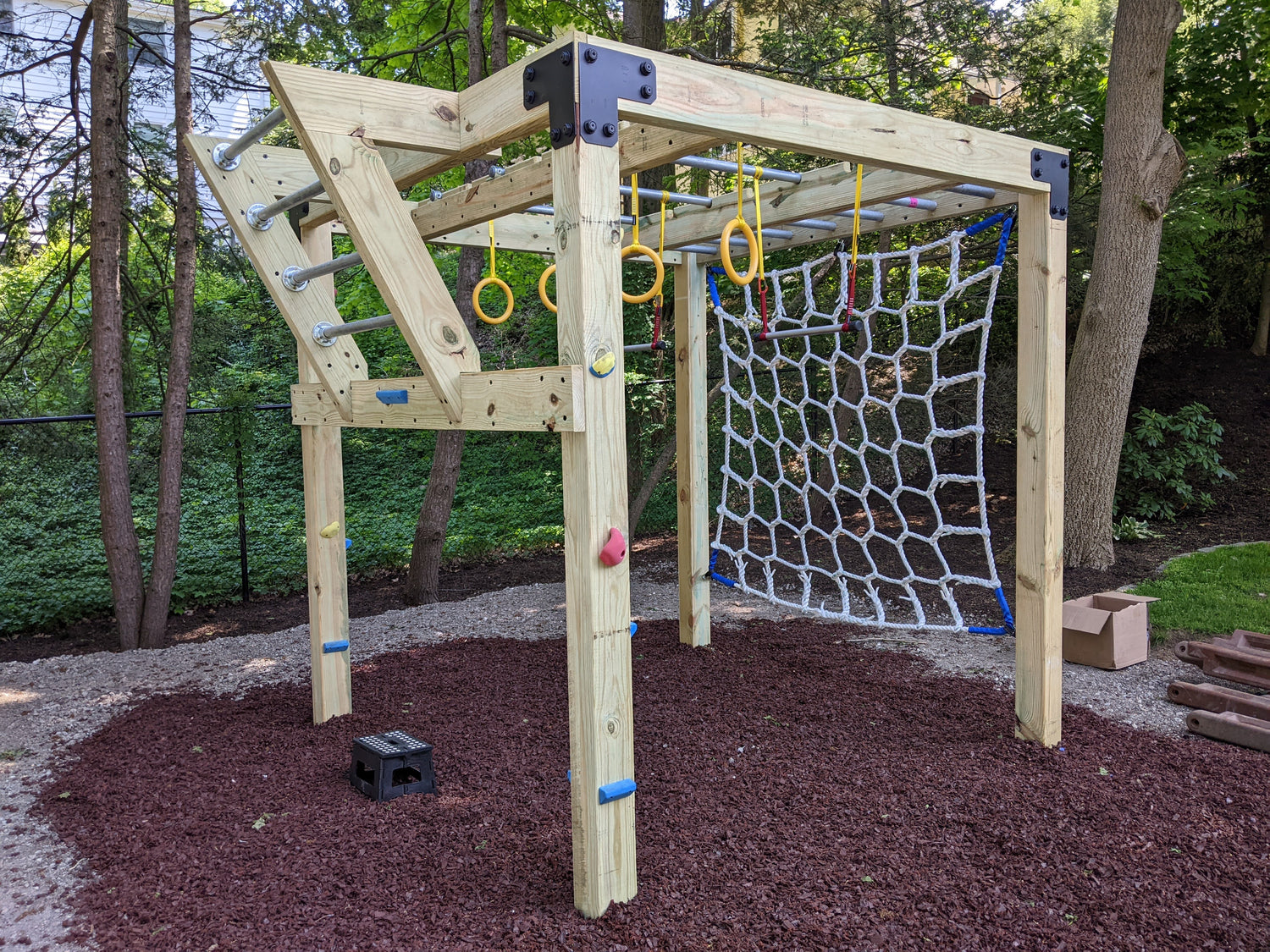 Designed for Smaller Athletes
All the best features of our other courses, just scaled down to be more comfortable for younger athletes. At only 8ft tall its high enough to allow for comfortable swinging but not too high that it seems out of reach for less experenced athletes.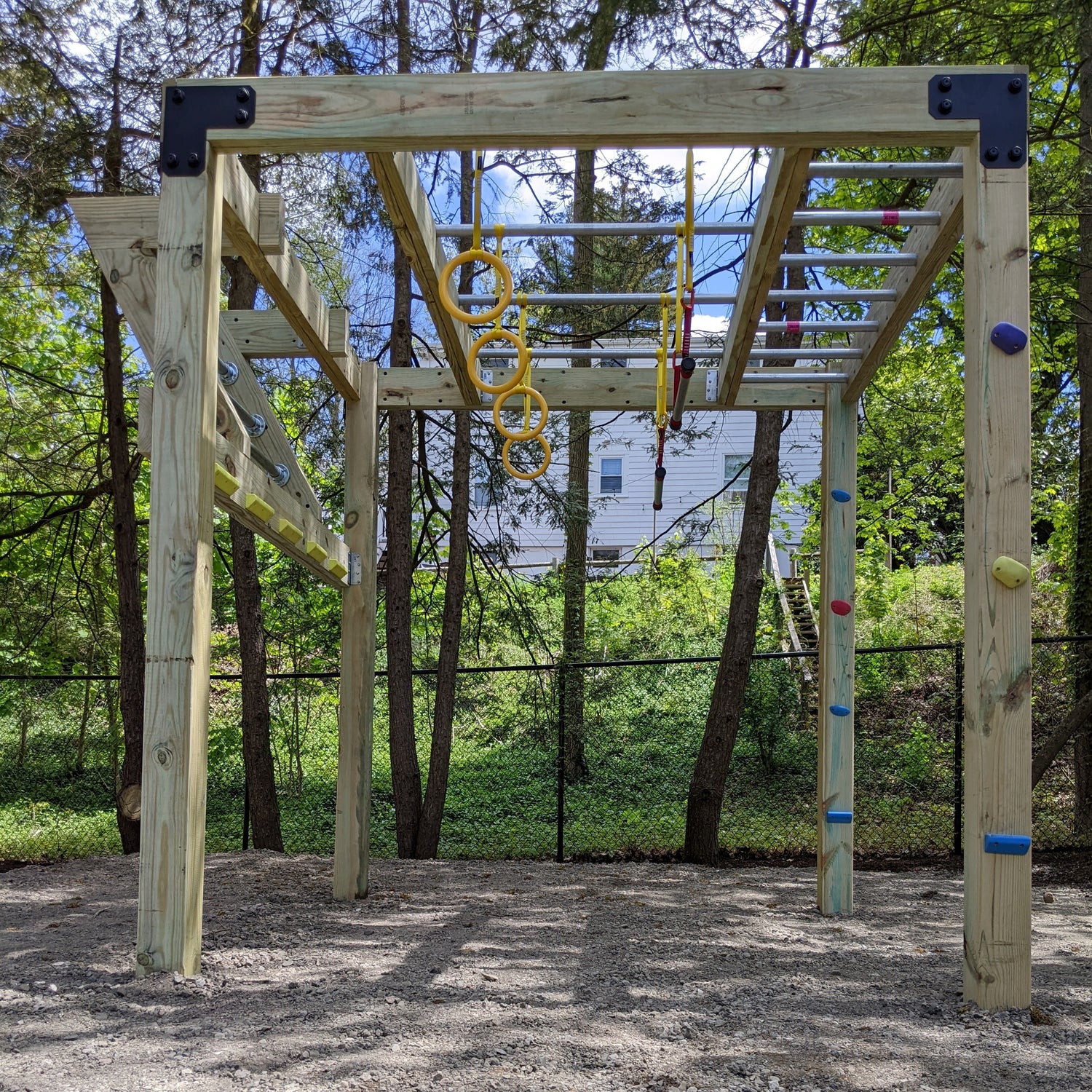 Freestanding
Freestanding courses are a great option for those not ready to commit to a full size Stage4Designs backyard course. With no burried posts and a smaller size these courses go up super quick.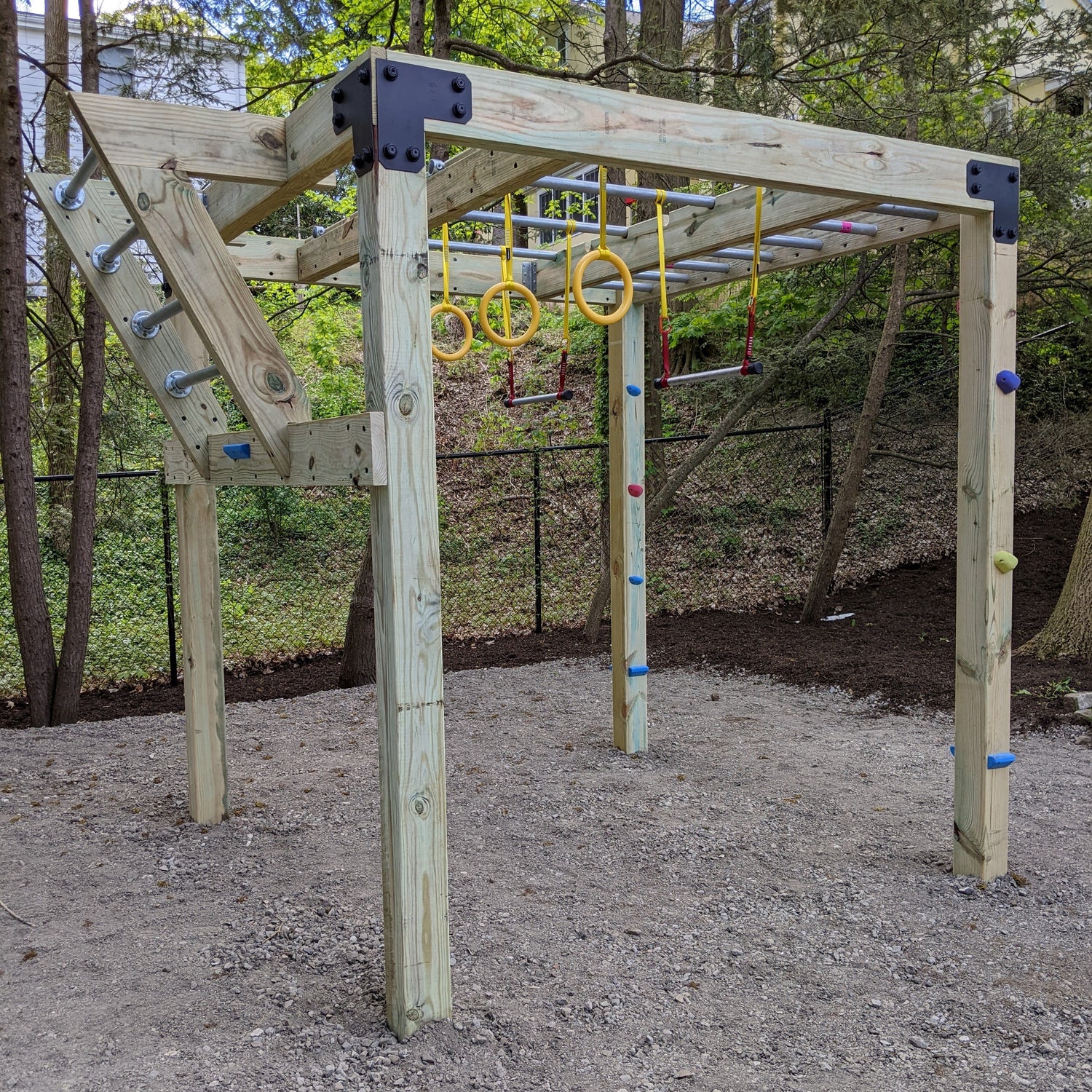 Strengthen Lifelong Skills
Our courses are a great way for young kids to build confidence in themselves, and learn how to overcome challenges, along with other skills that will help them with every aspect of their whole life.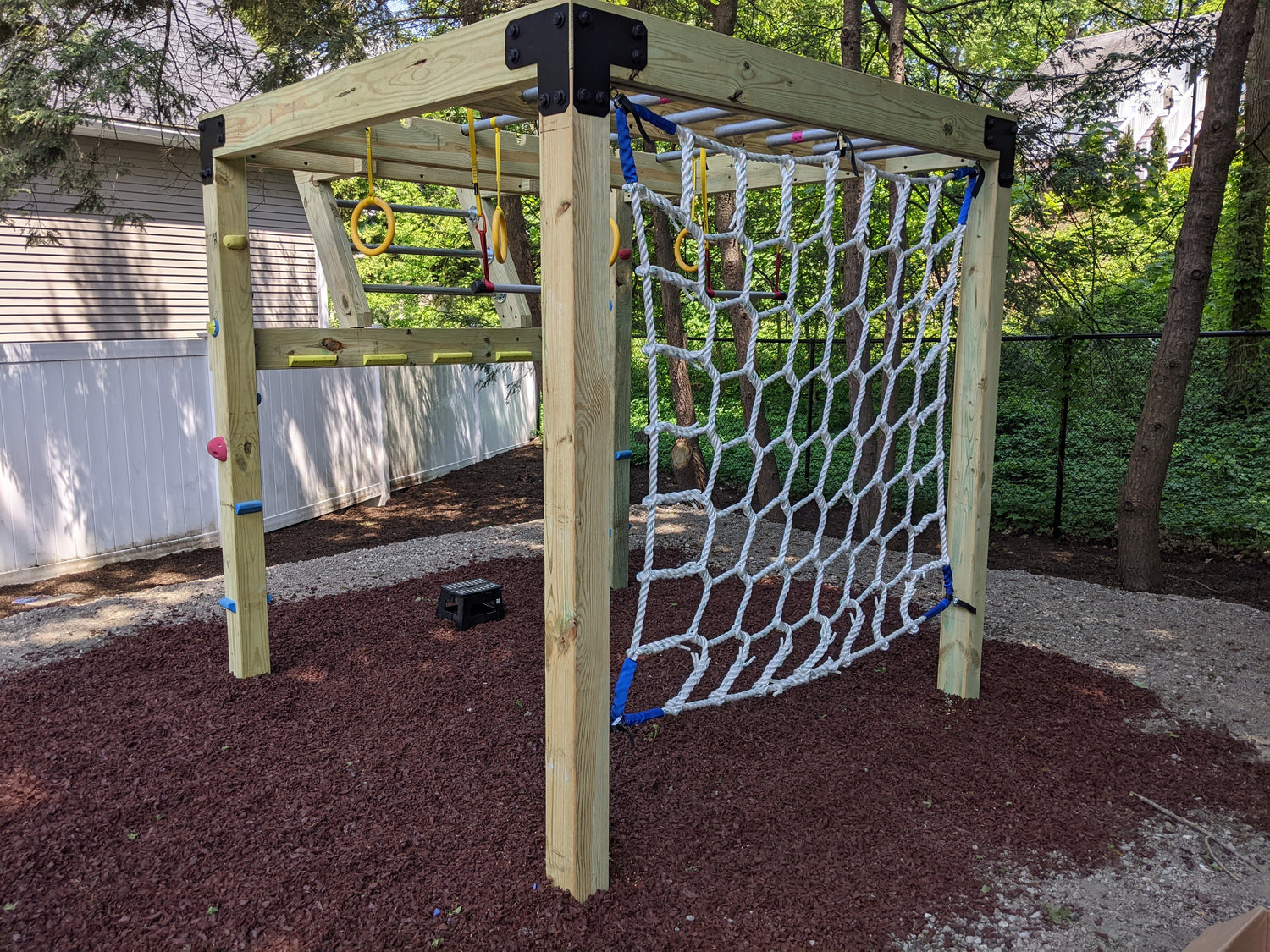 Nearly Unlimited Customization
Our freestanding courses can be equiped with everything from Monkey Bars to Cargo Nets. To learn more about what options we an offer, please send us an email below.
"Our 3 kids LOVE our Ninja set. The flexibility of the course means it can be adapted for a range of skills and ages and they never get tired of it. All our kids have amazing flexibility and strength from using the course that is useful in many other settings and sports. The Stage 4 Design team is great to work with as well - responsive, reasonable and kept us up to date on timing and cost of the set."
Send us an email if interested.