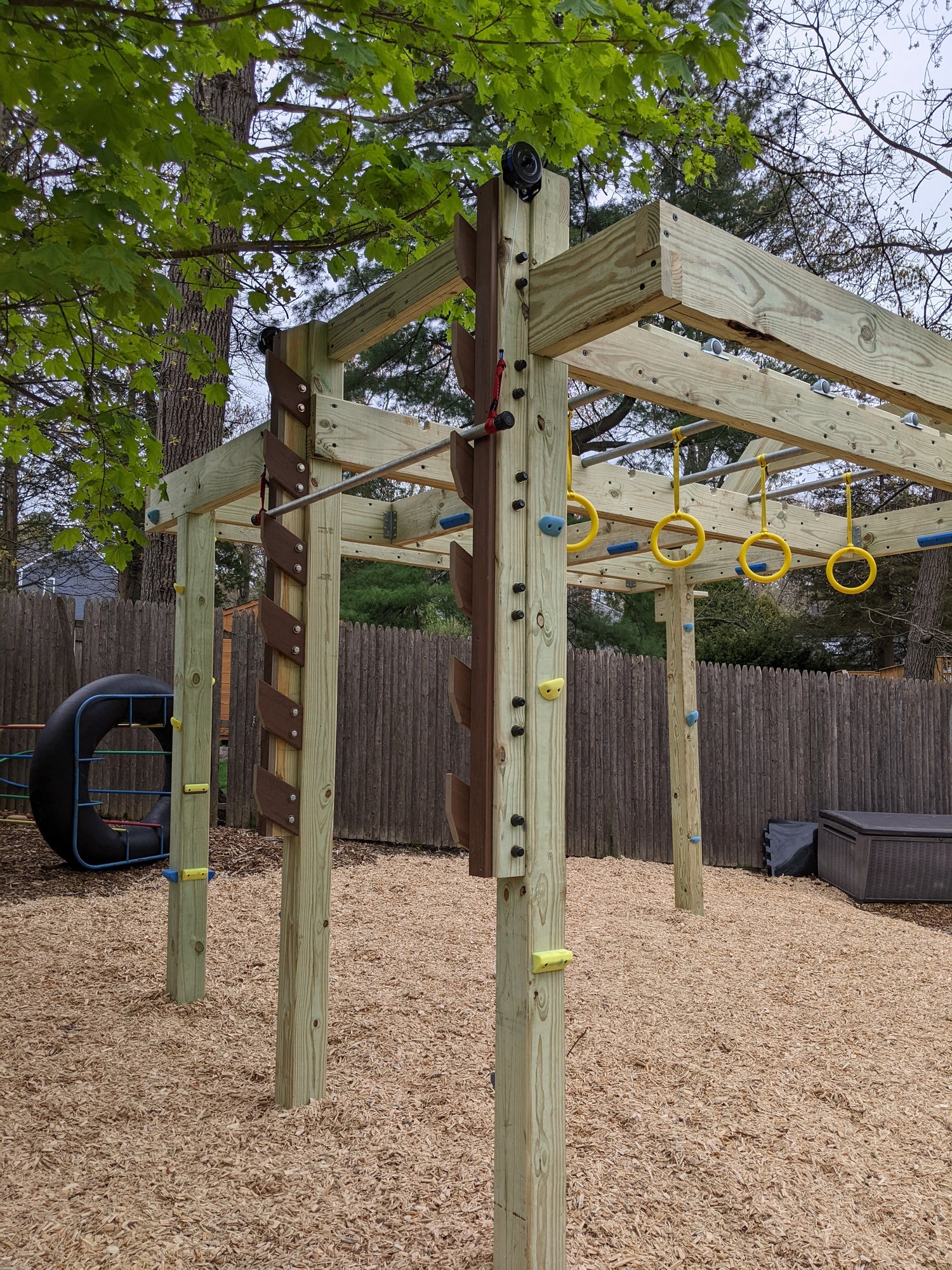 The Fifth Post
The fifth post on our four post course is for the addition of a salmon ladder. Our salmon ladders are in a league of thier own. The rungs of a salmon ladder take a beating so our rungs are made out of composite decking material so it wont degrade or splinter like wood will. They are attached with bolts not screws. We use the same composite material on the posts to reduce wear and tear on the structure itself.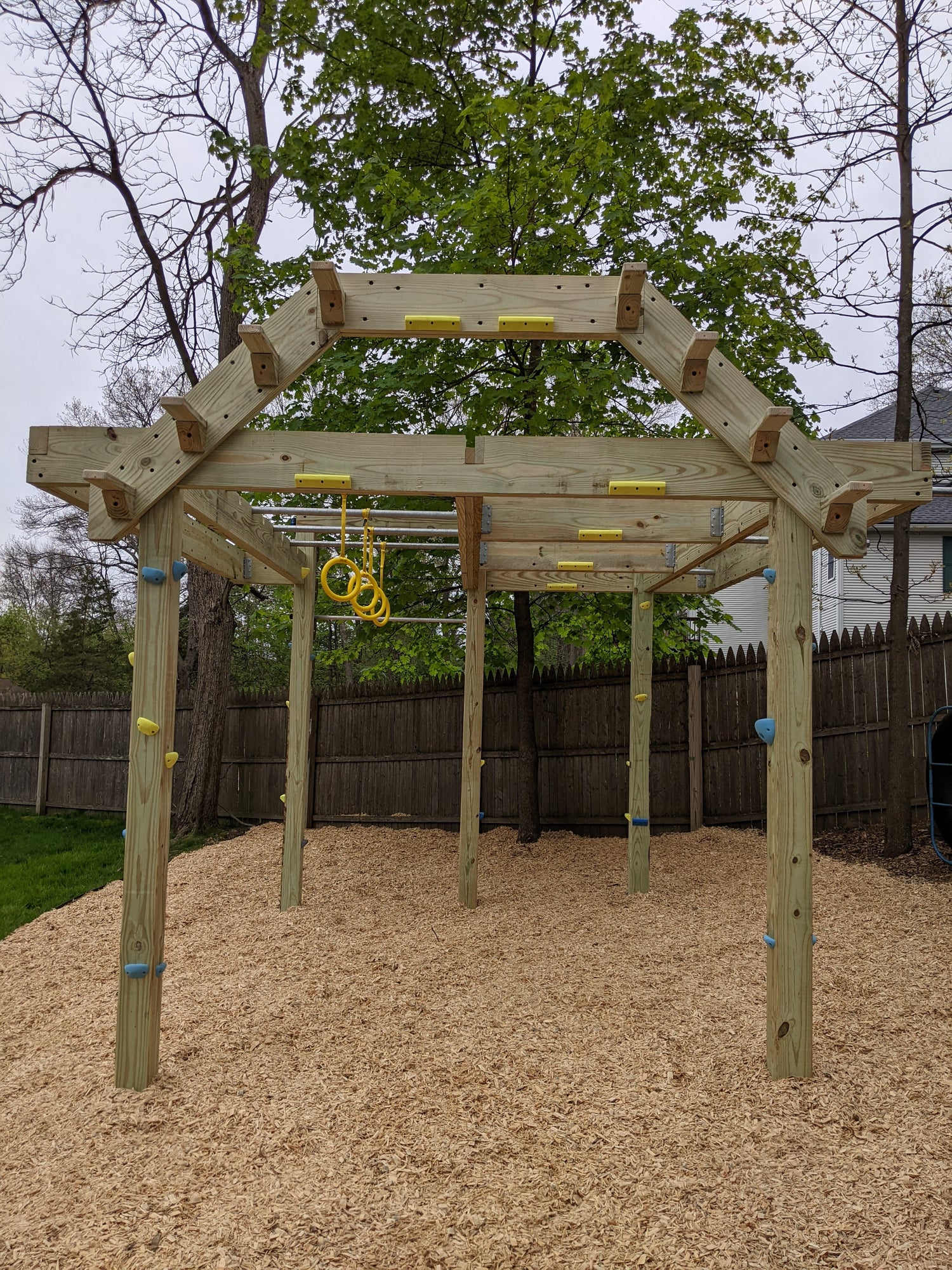 Four Lanes
The four post course has a total of four Lanes. The main two lines in the middle of the course are the Adjustable Lache, and the Cliffhanger Laches. The two outer Lanes offer more versitility with Ringtoss on one side and Horizontal lache bars on the other. (which are great for mounting our Bar Mounted Obstacles)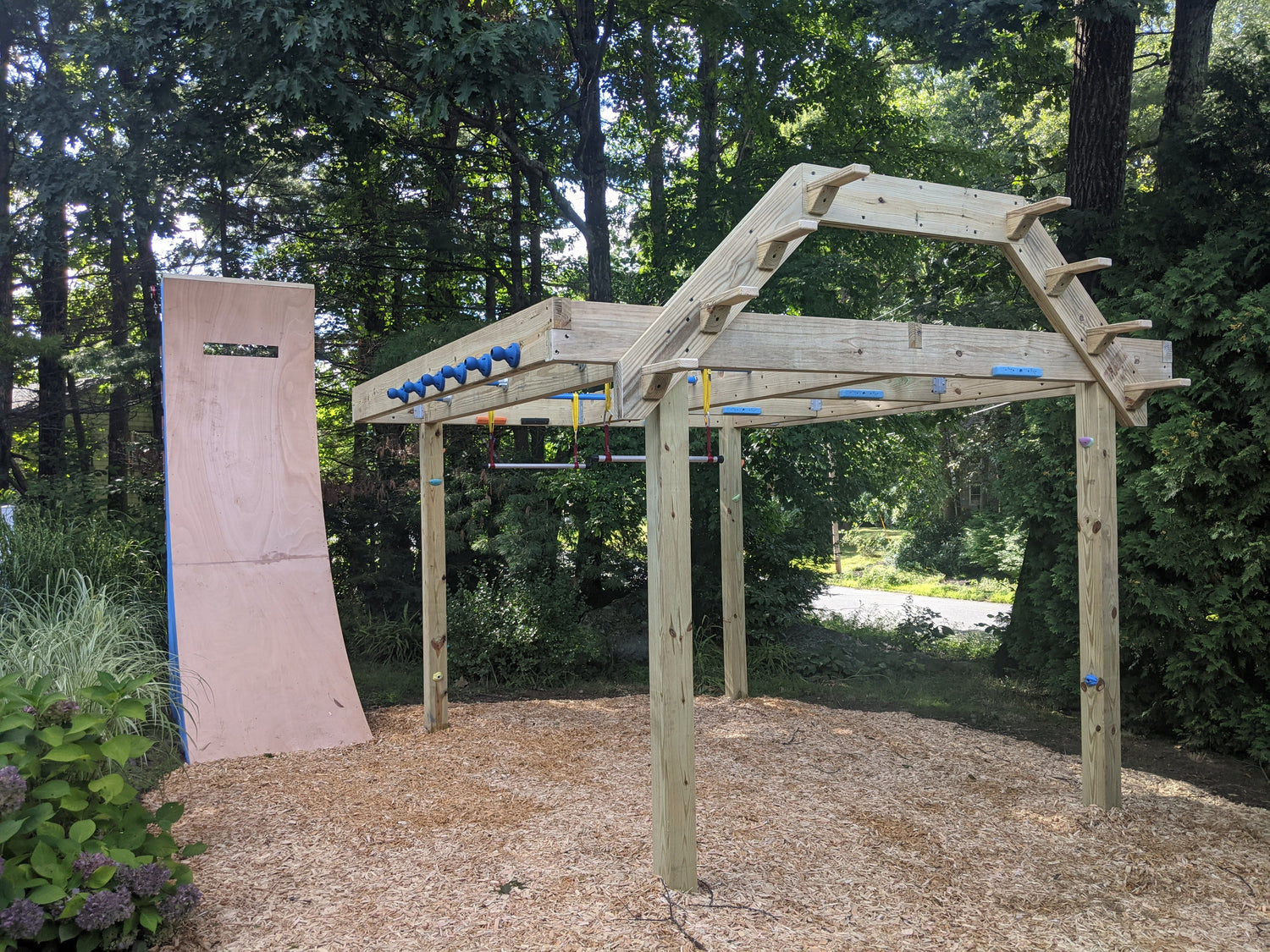 Woodchips Instead of Mats
We always recommend using Playground Grade Woodchips underneath our courses for fall safety and an added benefit of better asthetics. The main advantage of using woodchips is they are meant for outdoor use, unlike mats which will get stinky and moldy if left outside. If more fall safety is needed we recommend outdoor bouldering pads as they are light-weight and easy to bring inside when not in use.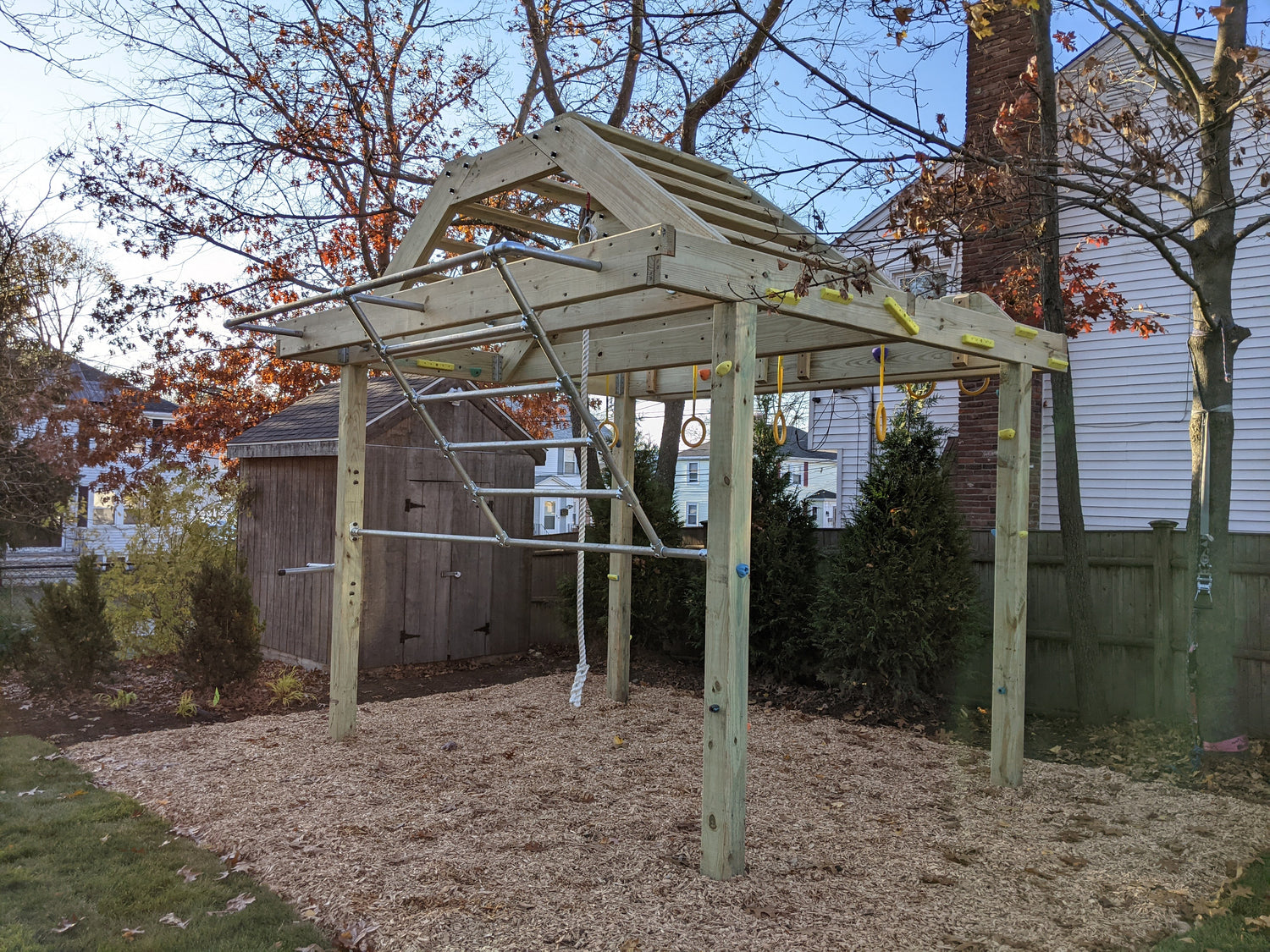 Built to Suit Your Needs
Our courses can always be added onto and customized to better fit your needs. Contact us today for a consultation.
"We were very happy with our experience with Stage 4 Designs.  The process started with a planning meeting so they could see our outdoor space and make a recommendation as to the best location.  Then we planned out together with my son (who is the Ninja Warrior athlete) as to what obstacles were most important to him.  Upon installation, we had some isssues with rain and the removal of huge rocks, however I was kept in the loop on the status at all times.  Once the rig was ready for use, they sent a list of maintenance items, recommendation as to accessories we may wish to purchase (mats, climbing slings, etc).  They also provide videos on how to properly rig obstacles. In addition, they send emails to check in and whenever we run into Nate at ninja competitions, he always check in to make sure everything is still in good condition."
Shoot us an email if interested.