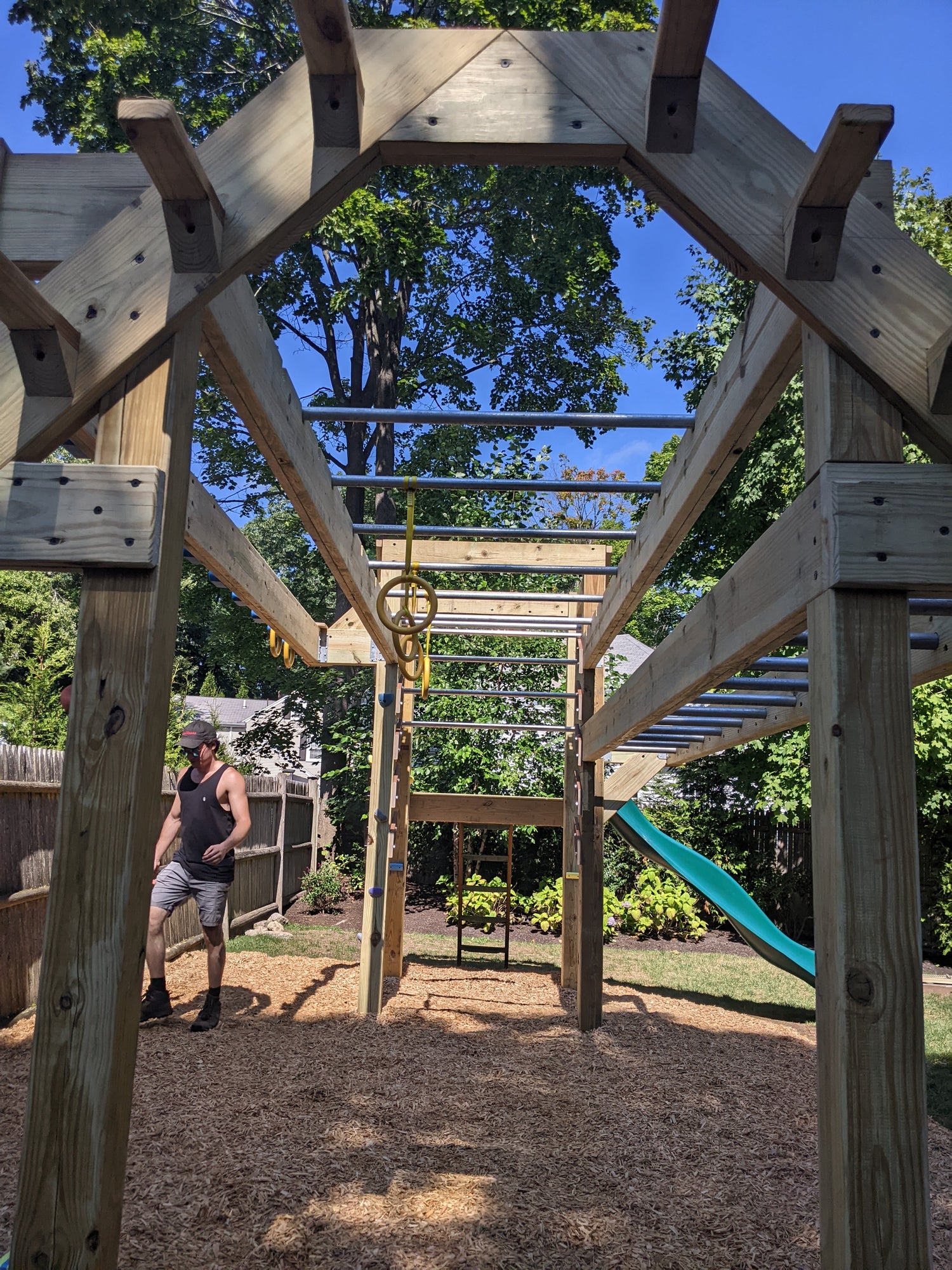 Adjustable Lache
Our tool-less Adjustable Lache System is the heart of all our outdoor courses. Sturdy but movable bars that don't spin. Available in 12' or 16' long. The system provides almost limitless possiblilities for training. Pair this with any of the obstacles from our store and become unstoppable on the course.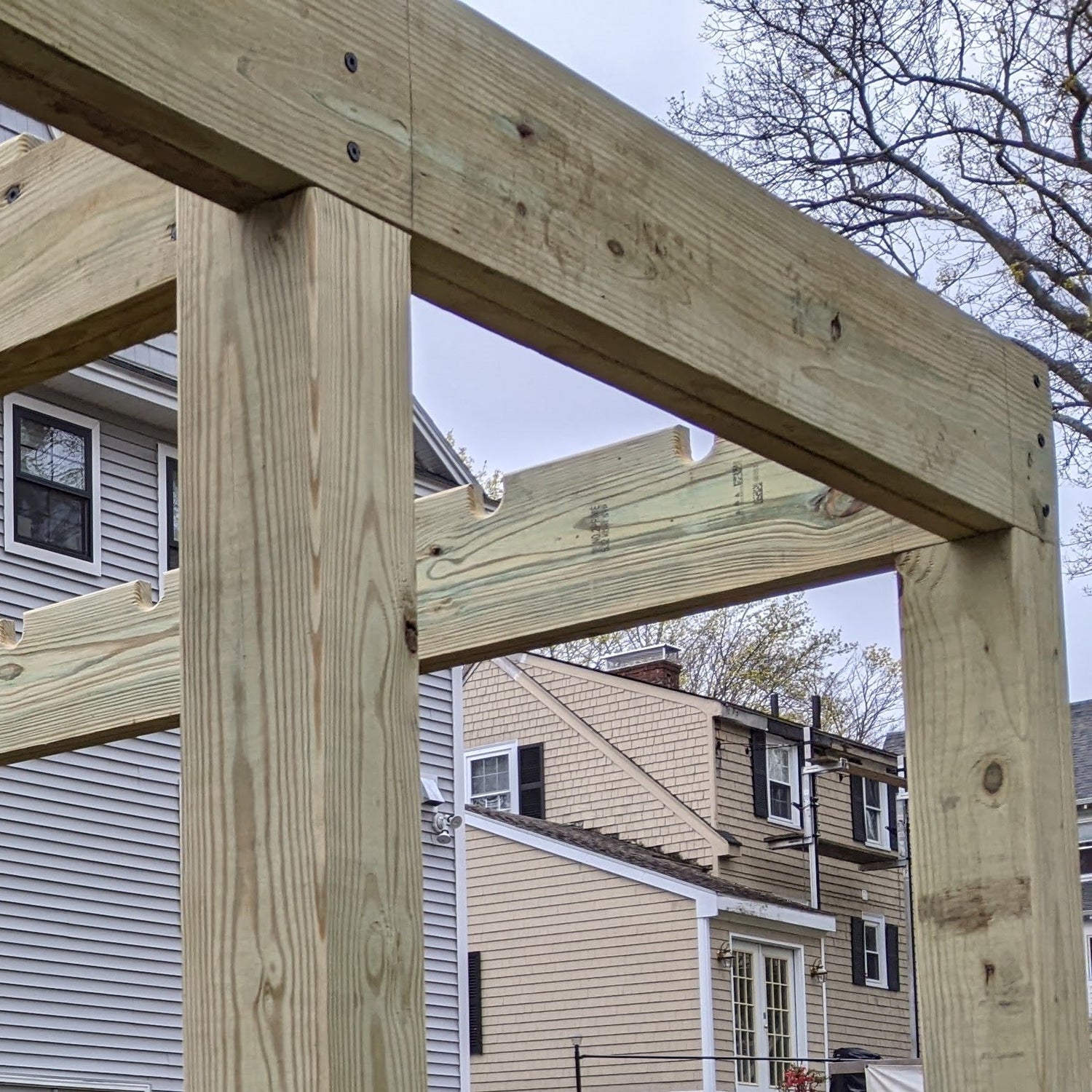 Built to last a Lifetime
Here at Stage 4 Designs, we strive to create a product that will stand up to the test of time. Part of our mission is to design and build courses that will last a lifetime with the proper care. One way our courses are built to last is the way we notch the top of every post for the horizontal beams (canopy) to sit in. This way the weight of the canopy, and all components hanging from it, are supported by the posts and not just the fasters alone.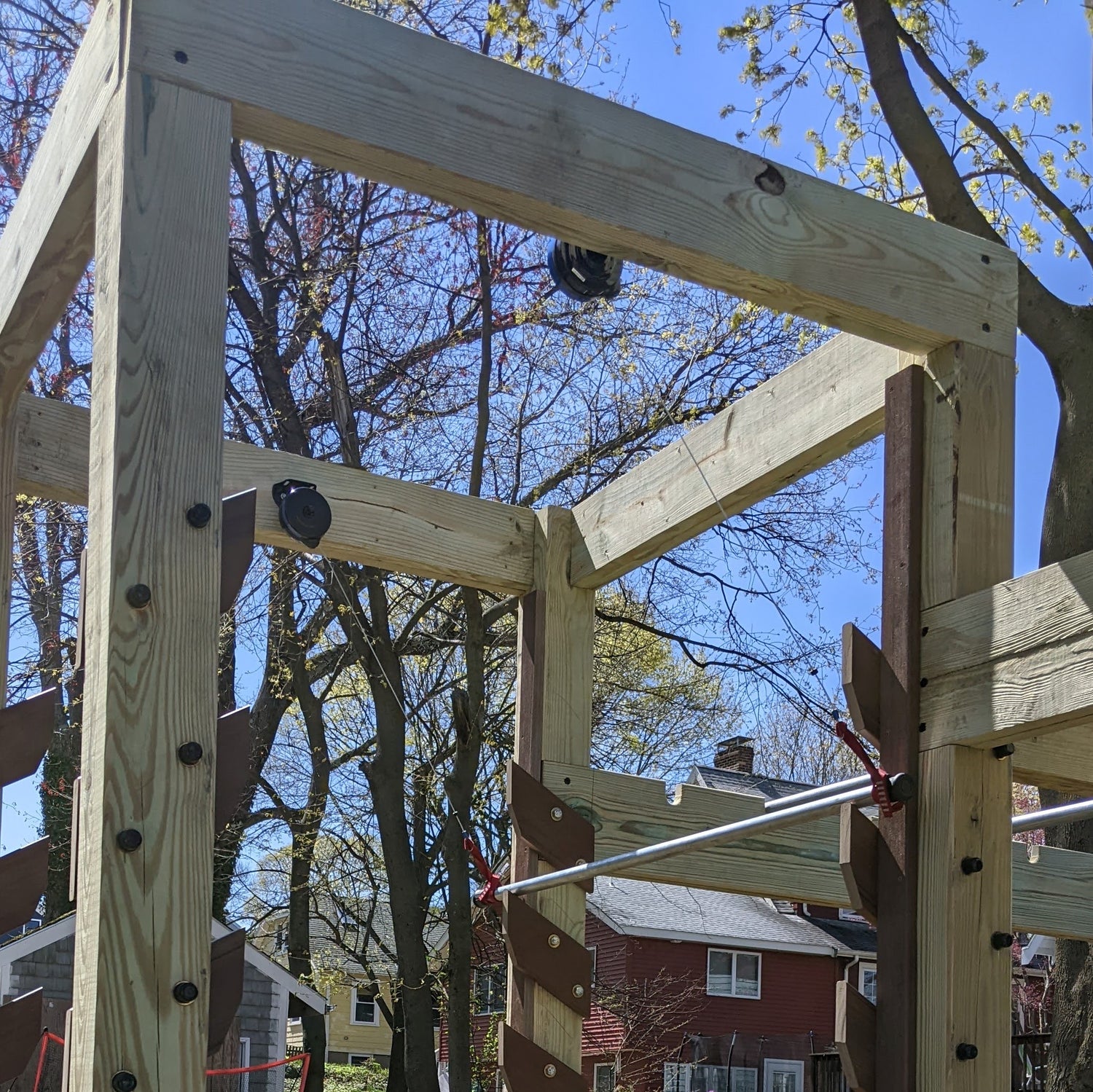 Salmon Ladder Safety
Another develepment we've made in the name of safety is our Salmon Ladder Safety System. We've worked tirelessly to make the system as unintrusive as possible while still providing a level of safety never before seen in the sport. We believe that this is a MUST for any Salmon Ladder.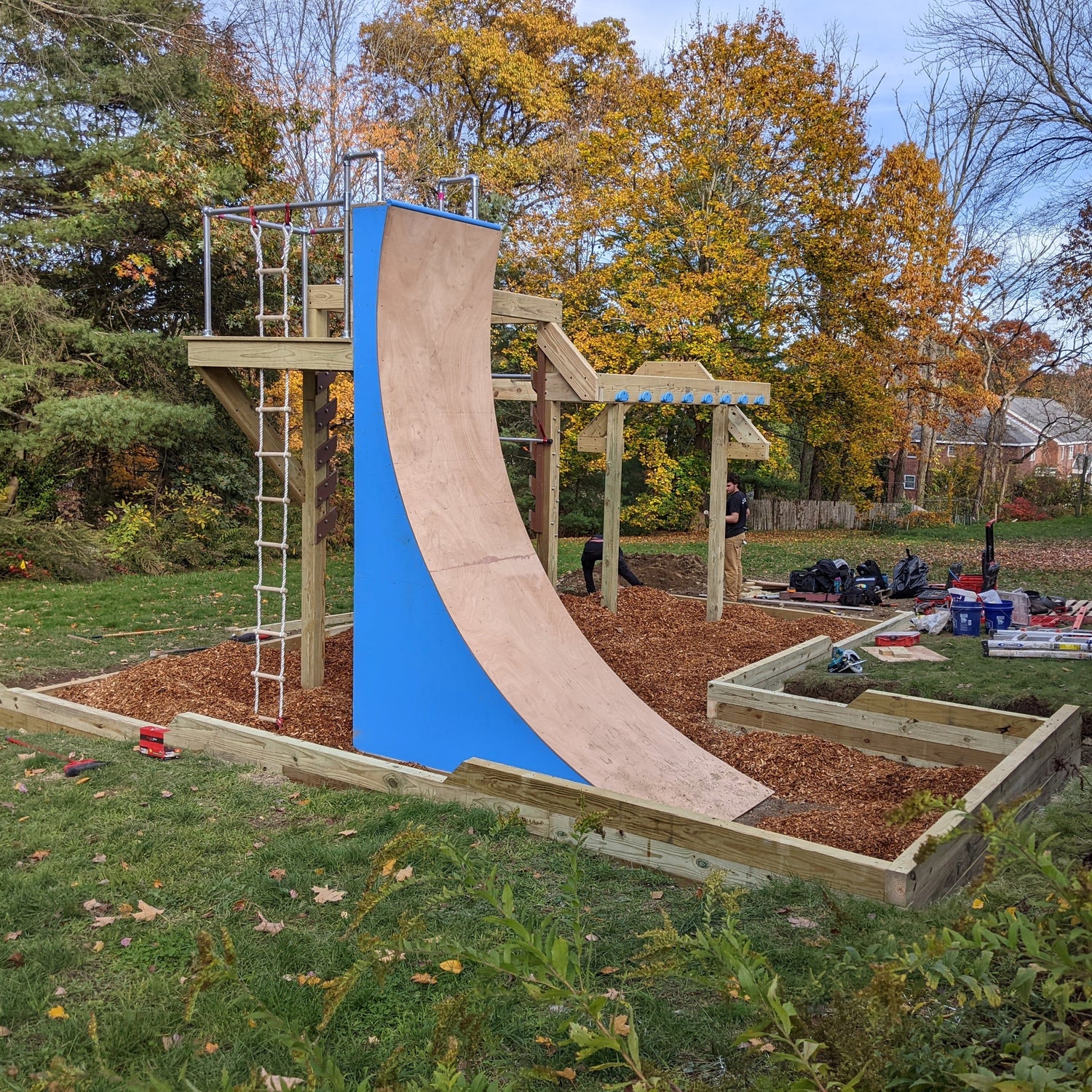 Nearly Unlimited Customization
With Years of experence comes years of options. We can provide anything from Devil Steps, to Warped Walls. If you can think of an obstacle, We can build it.
Send us an email if interested.